Change of Heart by Carola Elvira is a brand new BL novel, featuring some of your favorite tropes: Found Family, Fake Dating and Loveable Idiots.
Fed up with his conservative, narrow-minded parents, 20 year old Noa Hart decides to move out. He didn't intend for it to happen, but between his accidental moving into The Rainbow Cooperative – an apartment where his three roommates are all gay, and assuming he's one of them – and wanting to teach his parents a lesson or two about acceptance and humanity, a plan begins to form.
A plan which soon has him placing an ad online, leading him to Haru, his new fake boyfriend.
All he wants is to convince his parents that being gay isn't the end of the world – but what happens when his own two worlds begin to crumble?
And what is going to happen when the game is up? Noa risks losing it all; his family, his friends and… Haru.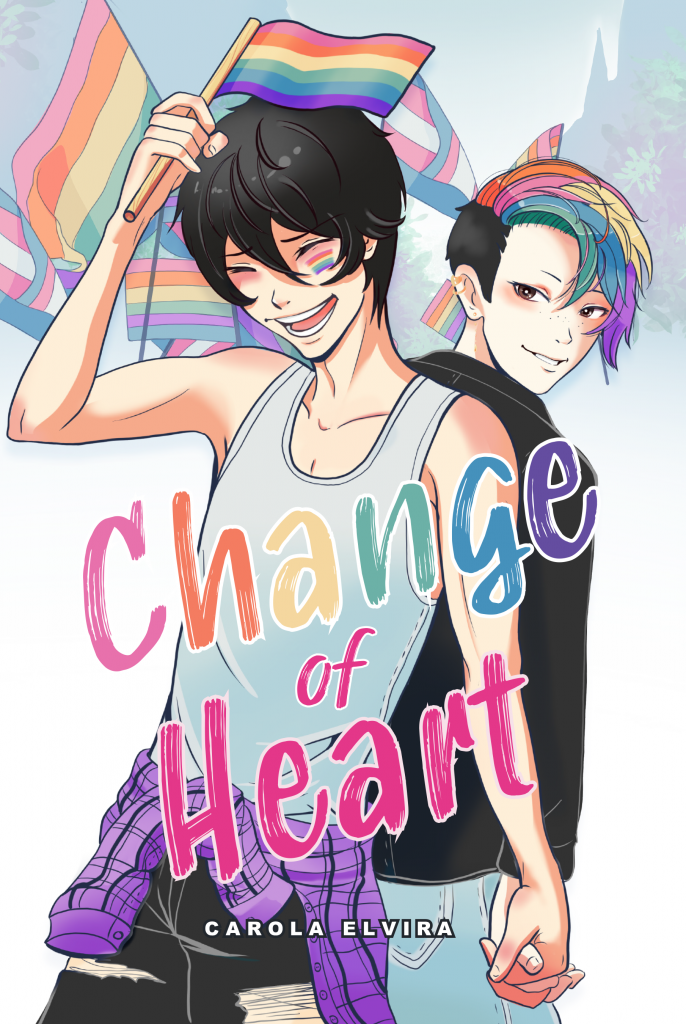 Change of Heart will be released on September 1st 2021.
Change of Heart is available on Amazon & Kindle Worldwide. Click here to go to your local Amazon listing.